Pumpkin Fair Continues to Offer Fun-Filled Day for D.F. Residents!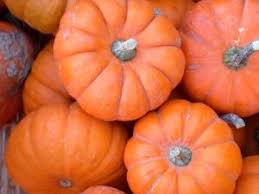 On a nice warm, sunny Fall day at Springhurst Elementary, hundreds of people gathered to go to the 27th annual Pumpkin Fair.  The Pumpkin Fair is a family-friendly place. It offers a welcoming environment for the community. 
At the Pumpkin Fair, there were tons of games and activities to do such as karate run, Moonball (soccer shooting), bounce house, nerf shooting area, pumpkin golf, pumpkin pitch and many more. The karate run was an obstacle course. Moonball was in support of Jacob Moon, and the disease he is fighting. There were even many pumpkin-themed games. Also, there are several activities such as face painting as well as arts and crafts.   
In addition, the Pumpkin Fair offered snacks, dessert and lunch options. For the kids with a sweet tooth, there were lots of cookies, cupcakes, pies and candy apples.The sweets had spooky designs. There was a pie contest, local bakers made homemade pies and submitted them for the contest. For snacks, they served popcorn and sodas.The popcorn was served from a popcorn machine that looked like those found at movie theaters. Also, there were many lunch options. For example, there were hot dogs, pizza and chili. They had a  chili competition at the Pumpkin Fair with many chili varieties . The hot dogs were from the Dawg House located on Cedar Street in Dobbs Ferry. 
Additionally, you can buy a pumpkin!  After all, this is a Pumpkin Fair. You can also decorate a pumpkin. If you want, you can guess the weight of the mega pumpkin and if you get it right, you get to keep it! When you're done with all of that, and you do not want to carry the pumpkin around, you can go to the pumpkin baby sitting area and put your pumpkin there. 
Did you know you can volunteer at the Pumpkin Fair?  Lots of people volunteer each year. Mary McNamara from the PTSA is in charge of Bylaws and Procedures. She has been working on the Pumpkin Fair for 10 years. She said, "The volunteers take 2 hour shifts, and there are approximately 200 volunteers this year every 2 hours. These volunteers report to the 6-7 different department heads. The Pumpkin Fair earns $6,500-$10,000 for the PTSA. The money that is earned goes back to the school for field trips, guest speakers and school supplies."
As mentioned, the Pumpkin Fair has been around for almost three decades. People come back to the Pumpkin Fair year after year.  So let's go back in time to see what was different. I've been going for ten years. Over those years, I remember there was a hayride, a petting zoo, a band, and a flash mob. A flash mob is an organized dance of a large group of people. These people all danced together as one big group. The hayride is a horse ride around the bus circle. Ms. Aronowitz, a teacher from Springhurst Elementary, commented, "I come back for all the families and kids."