Celebrating the 17th year of the Halloween Extravaganza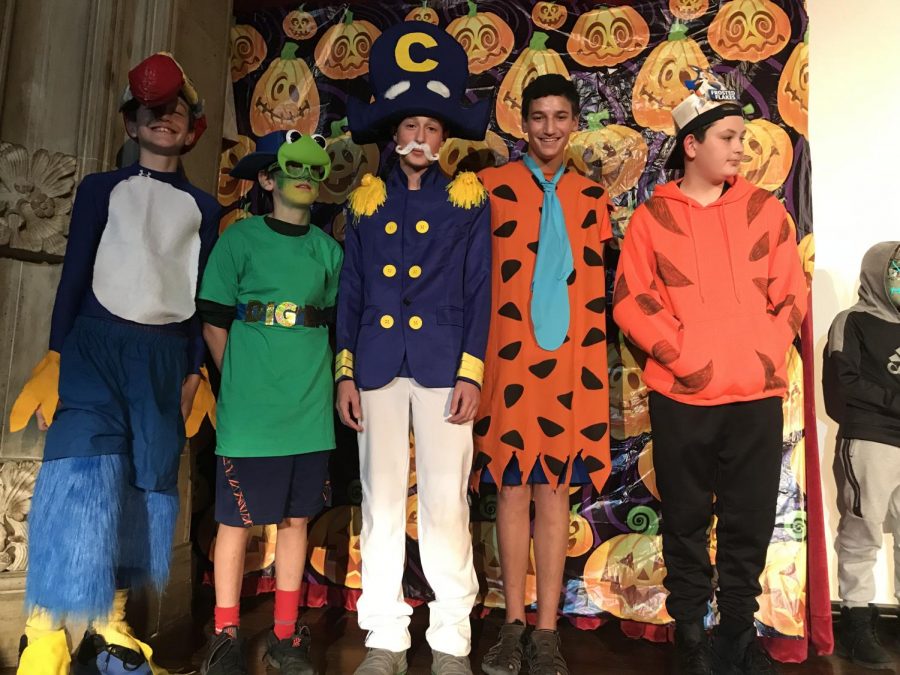 Navya Sehga, Kaavya Mishra, Staff Writers
January 14, 2019
On Wednesday, October 31st, during 9th period, many students from all three grades competed to be placed 1st, 2nd, 3rd, or Best Group Costume. The students rushed into the auditorium, especially the 6th graders, who hadn't experienced the Extravaganza before. When each grade was called, 1st period class by 1st period class, they were encouraged to show off their costumes onstage.
Every year, Mr. Gonzalez, a.k.a Thanos, hosts this special event. In fact, the first year he taught at Dobbs Ferry Middle School, the Halloween Extravaganza was just a parade across the stage. It wasn't really a contest at the time. Students from grades 6-8 relish the chance to compete- whether they wear an individual costume or a group costume. Upon being interviewed, Mr. Gonzalez informed us, "I've always loved Halloween, and thought I could make it more fun and interesting with decorations, music and video. Halloween is a great opportunity to encourage our students to show off their creativity- which is a natural extension of my job as an art teacher!"
The Halloween Extravaganza was made to encourage the imaginations of each student. After each grade is called upon stage, a video is shown while "Thanos" announced the top three individual costumes and best group costume. The three videos shown this year were animated dancing monsters of Halloween.