"Never Ever" Bully!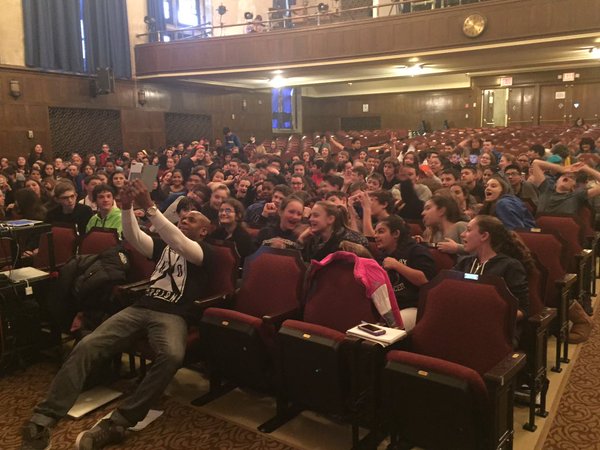 Hang on for a minute...we're trying to find some more stories you might like.
On January 3rd, Keenan West came to Dobbs Ferry Middle School to talk to middle school students about bullying. This was not the usual discussion, though. Keenan had written Never Ever, a song about bullying. Later on, he had made a music video for the song, featuring middle school students.  After making the video he traveled to several different schools to give assemblies about bullying. Sixth grade student Esther Schriever said, "It was so cool how he wrote a cool pop song and connected it to bullying to send a meaningful message."  
At the assembly, Keenan encouraged students and teachers to step out of their comfort zone and go up on stage. A few of these people were, Ben Schriever, Cat Bradley, Mrs. Colon, and sixth grade science teacher Mr. Hanley, who went to dance in front of everyone.  Keenan did this to show that the kids had enough courage to step out of the crowd. He also talked and showed a powerpoint about the main types of bullying, giving examples of incidents when no one stood up for the victim being bullied, and he or she were hurt, physically and mentally.
Sixth grade student Hannah Kovach commented, "Keenan was very empowering. The assembly was very fun and it showed us really how hard someone could be hurt from bullying." Overall the assembly was a huge success and many students were touched by the experience.