Middle Schoolers Going the Extra Mile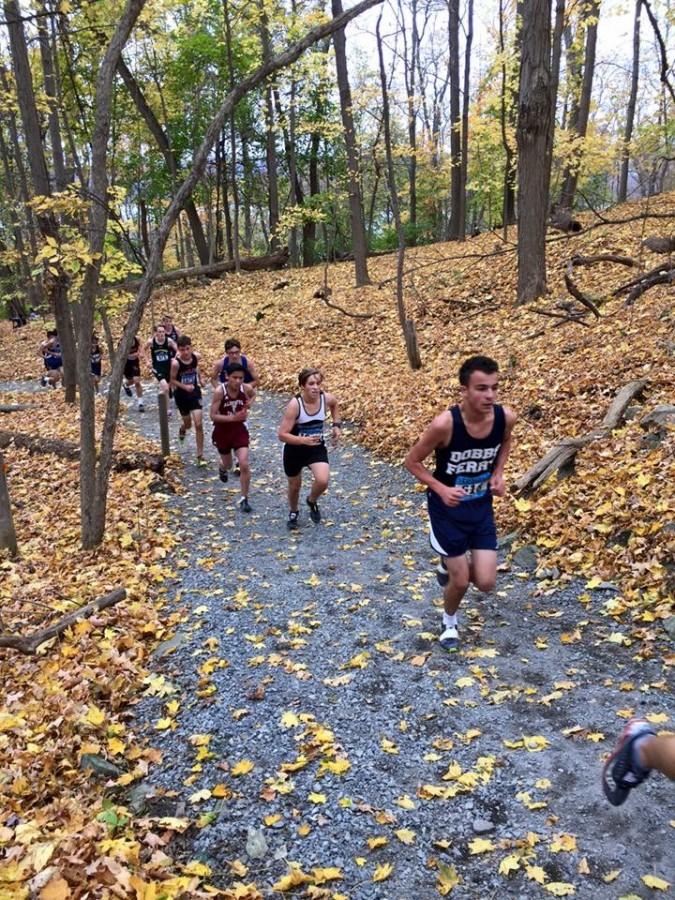 Daniel Schwartz, Staff Writer
November 29, 2015
Just to clarify, cross country is not just a group of kids running around. There is a lot more to cross country than that. Not only is it running, it's racing. You have to mentally plan out your race and try to use the course to your advantage. There are tough practices and workouts to help you get better. Cross Country is not easy. That is why it is especially impressive that some of our fellow middle schoolers run in the varsity races!
There are three different races: freshman, which are around 1.5 mile races and typically consist of middle schoolers and ninth graders, junior varsity (JV) races, which are about 3.1 miles and primarily have sophomores and juniors, and varsity races, which are the same distance as JV races, but more competitive and have sophomores, juniors, and seniors. Impressively, our cross country team has eighth grade members fast enough to run varsity. These eighth graders are Matthew Greco, James Molz, Phoebe Ward and Gloria Sheely.
On November seventh, all but Molz, who had a prior commitment, raced varsity at the Section 1 Championships. Another eighth grader, Samuel Andrews, took his place. The race was up in Wappingers Falls, NY, which is a little bit more than an hour away.
For the girls, Ward came in ninth place at 20:57.9; a place away from advancing to states. In a Facebook post, Coach Kaminski said, "Her future is so bright she needs sunglasses." Sheely came in after in thirty-first place. Her time was 23:09.5. Ward, Sheely and the rest of their team came in a close second for the section.
As for the boys, Andrews came in at 19:32.8, which got him fifty-seventh place. He said, "It was awesome. I felt like it was a good way to finish off the year in varsity." Greco followed shortly after at 19:43.6 in sixty-third. Greco, who found it hard to get started on the course, did not think that he raced very well. However, he did say, "I think I can do much better next year on the course." The boys team overall earned 5th in the section.
Kaminski is "fired up for next year", and although the Cross Country team will lose some seniors, they still have many middle schoolers to carry the future of DFXC!