Word on the Street: March Madness is here!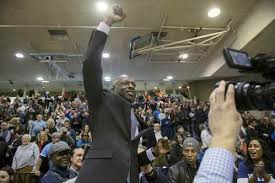 The Big Dance is finally here! With the field of 68 announced, excited fans are beginning to fill out the brackets, hoping for the elusive perfect spread. This is your guide to the craziness that is postseason college basketball.
BUY

Oregon: The 1 seed in the West, the Ducks have flown under the radar all season, but with no shortage of quality wins. California, Arizona, Navy, and Utah are among the high-profile teams who came up short against the green-and-gold. Also, leading scorer Dillon Brooks puts up 17 PPG. With a 28-6 record and a PAC-12 tournament win, Oregon is a balanced, safe pick.
BUY

Kansas: Kansas seems to be a championship contender year after year. Undefeated in their last 7 games, the Jayhawks rolled over Baylor, Iowa State, Texas, and West Virginia on their way to the tournament. With a 30-4 record and a speedy guard in Frank Mason III, Kansas rounds out several brackets.
CAUTION:

Xavier: A 2 seed in the East, Xavier may look unstoppable. A 27-5 record in the Big East is nothing to sneeze at. Wins against Villanova and Marquette bolster their resume. The problem is, against smaller teams, Xavier is careless on the boards. Every time they've played Seton Hall, they've been outrebounded and outscored. A good team, the Musketeers, but advance with care.
CAUTION:

Virginia: The Cavaliers are a good team, no doubt, but they've had problems with their big men. A Virginia center averages 3.3 points per game. This leaves Anthony Gill and Malcolm Brogdon to take low-percentage shots from the outside. With no scoring big men to rebound misses, they will be pounded in the paint. They may get by against a shooting team like Hampton, but against height like Purdue or Texas Tech? Beware the Crossed Swords.
DON'T BUY:

Hawai'i: Twenty-seven. That's how many wins Hawai'i has. I don't care. Their wins are

weak

. Long Beach, Cal State Northridge, Montana State. Every time they've gone against a ranked team (Oklahoma, Texas), they've lost. In the first round, the Rainbow Warriors play a hungry California team, seeded fourth. If their past experience with top 25 teams is consistent, Hawai'i won't last long in this tournament.
DON'T BUY:

Indiana: Hoosier Nation has had a tough season. A 26-7 record was hard-earned, and when they've lost, they've lost big (by an average of 16.9 points). Now, coming out of a heart-breaking 72-69 loss to Michigan, a battered Indiana will face off against 12-seeded Chattanooga. The Hoosiers may come out alive, but they will be tired from the Mocs' scrappy play, and won't be able to last in the next round.
WATCH:

Yale: An Ivy League team? Basketball certainly isn't the first word to pop into your head. But, these Bulldogs, led by Mr. Feller's former college basketball Coach James Jones, in my opinion, are the toughest squad to come out of New Haven in the last decade. With a solid 12 seed, they matchup with Baylor in the first round. Upset-minded is the best term for this team. Regardless of outcome, this will certainly be a game to watch.
WATCH:

Iona: Represent New Rochelle, baby! Hey, they're a 13 seed, reaching the tournament for the first time in 4 years. A game against disciplined Iowa State will give the Gaels a run for their money. No matter what the result, Iona will absolutely have the whole of the Hudson Valley rooting for them.