Pumpkin Fair Continues to Please!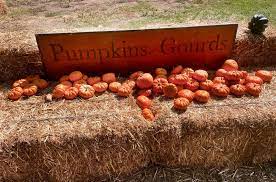 On October 16th, Springhurst Elementary School hosted its 28th annual Pumpkin Fair.The Dobbs Ferry Pumpkin Fair is the highlight of the fall season. It offers fun, food and games.  The Pumpkin Fair has been going on for almost three decades. The Pumpkin Fair usually lasts about three hours.
Because the Fair's purpose is to raise funds for Dobbs Ferry's PTSA, it relies on volunteers. Plenty of people volunteer at the fair, including Springhurst teachers. And anyone can attend the pumpkin fair! Some middle schoolers even volunteer.
In need of a cheap pumpkin? The pumpkin fair has a huge selection of pumpkins. As of 2021, there were cotton candy pumpkins, regular pumpkins, small pumpkins and gourds. Previously there was pumpkin babysitting, where you drop your pumpkins off so you don't have to take care of them. But unfortunately there was not this year. 
The Pumpkin Fair is not short on entertainment. There are inflatable slides, little mini-games, and a DJ. If you win a minigame, you get a small token like a simple plastic bracelet. Afterwards, you can trade in the tokens for prizes. In addition, patrons can purchase food and drink from vendors and tables stocked by donations.  "I love that there is a lot of great food," stated Dobbs Ferry Middle schooler Joshua Thomas.
"It's always a great event where you see members of the school and community. We go every year!"  said Dobbs Ferry mom and resident Michelle VanNess. "We get our pumpkins there every year, and I love to make treats for the bake sale." She has been going to the pumpkin fair since 2014 – before she had any students at Springhurst.